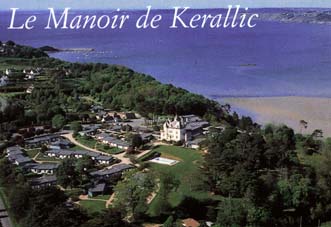 Manoir de Kerallic - Route de la Corniche Kerallic
22310 Plestin les Grèves
tél : 02 96 35 61 49
Train Paris-Morlaix AR
Going there
: departure from Paris, Montparnasse station on 25/12 at 18h08, arrival in Morlaix at 21h54
Le transfert bus departure to Kerallic, when everybody is installed. A dinner will be served to those who will arrive in this bus.
Return
: on 1st of january, the transfert bus departure from Kerallic near 13h to take the train to Paris from Morlaix at 14h15, arrival in Paris Montparnasse at 18h24.
No other transfert bus is previewed.
And there is no other possibility to go from Morlaix to Kerallic, so people who take another train will be obliged to take a taxi or a friend's car.
Exhibitors on the festival :
Creations Bernie H
from 26th to 30th of december
Musicargentina
from 26th to 28th of december
La Boutique Tanguera
from 27th to 30th of december
Philippe L'HOSTIS Tango Shoes
from 26th to 30th of december
Zina Massage : 06 95 54 15 80
Chinese and Thaï traditional massage