Daily evening dance from 9:30pm to 2:00am in Prayssac's "salle des fêtes" (festival hall)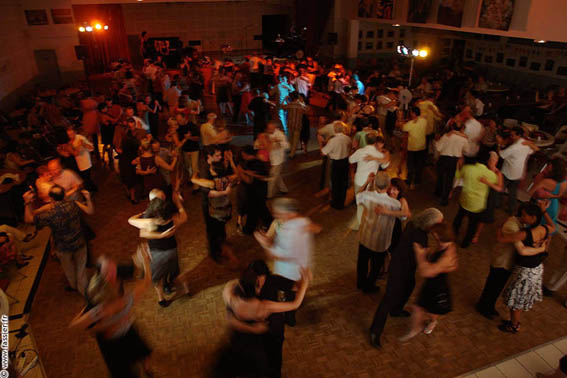 Wednesday off
(no classes) with free
Milonga in Castelfranc
from 4:30 to 7:30pm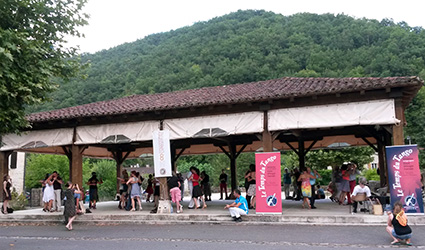 Special evening buffet dinner and tango dancing
with maestros' demonstrations
each Fridays 24 July and 31 July
from 9:30pm to 5:00am in Prayssac's "salle des fêtes" (festival hall)
Brunch despedida on Saturdays 25 July and 1 August
organized by our association LE TEMPS DU TANGO,
with the support of Prayssac's town council and Tourist office
12 courses of 5 daily classes (from Sunday to Friday, Wednesday excepted) on the same subject with the maestros :
Milonga with the orchestra
Roulotte Tango 22, 23, 27 and 28 July
PLEASE NOTE
You can book your accomodation (hotel, guest house or "gîte" or camping-site) as soon as you please. Our association doesn't pre-book , except for accomodation at the "Clair Foyer" reserved for tango packages, two courses minimum.
You will find useful links towards Prayssac and Puy l'Evêque tourist offices on our page accomodation



Old brochures can be found in history.
Exhibitors on the festival